Who doesn't love cupcakes? and to add to it one can pair them with white chocolate and fresh forest berries the experience is a heavenly one. I have been baking from a very young age and the one aroma that means cake for me is that of a freshly baked vanilla butter cake with that added whiff of fresh lemon rind. So when i was looking at making the best kind of comfort cupcakes it had to be combination of all my favourite things.
I decided to a rich butter sponge batter with a sprinkle of lemon rind and white chocolate chips. Gave the mini cakes a rich mixed berry heart and topped them with a light fluffy butter cream icing. They turned out to be the perfect companions to a lovely cup of tea or coffee. Here is the recipe below and I hope ypu do bake them and they brighten up your day too.
Ingredients
For the butter sponge cakes
110g butter, softened
200g caster sugar
2 eggs1
½ teaspoons vanilla extract
225g plain flour
2 teaspoons baking powder
½ teaspoon salt (no need for this if you're using salted butter)
125ml milk
½ cup white chocolate chips
Mixed berries (you can use fresh or frozen)
1 grated lemon rind
For the butter cream icing
100g butter, softened
200g caster sugar
few drops vanilla
sprinkles (optional)
Method
For the Butter Cream Icing
Cream the butter and beat it until light and fluffy.
Add the icing sugar and vanilla essence and whip till stiff.
Transfer to a piping bag fitted with a desired nozzle and keep cool till use.
For the butter sponge cakes
Preheat oven to 180 C. Line and ready one cupcake tray (this recipe makes about 6 large cup cakes.
In a medium bowl, cream together the butter and sugar until light and fluffy. Beat in the eggs, one at a time then stir in the vanilla. Combine the flour, baking powder and salt; stir into the batter alternately with the milk. If the batter is too stiff, 1 to 2 tablespoons milk may be added. fold in the lemon rind and white chocolate chips.
Divide the ready batter into two parts.
Divide equally half of the batter into the base of the cupcake moulds.
place some berries in the center of each cupcake.
carefully spoon the rest of the batter on top of the berries equally in all cupcakes.
Bake for 18 to 20 minutes in the preheated oven, until a skewer inserted into the centre comes out clean. Cool on a wire rack, then turn out onto a plate.
Once completely cooled, ice with the butter cream icing and sprinkles.
Enjoy with your tea or coffee, or just on their own.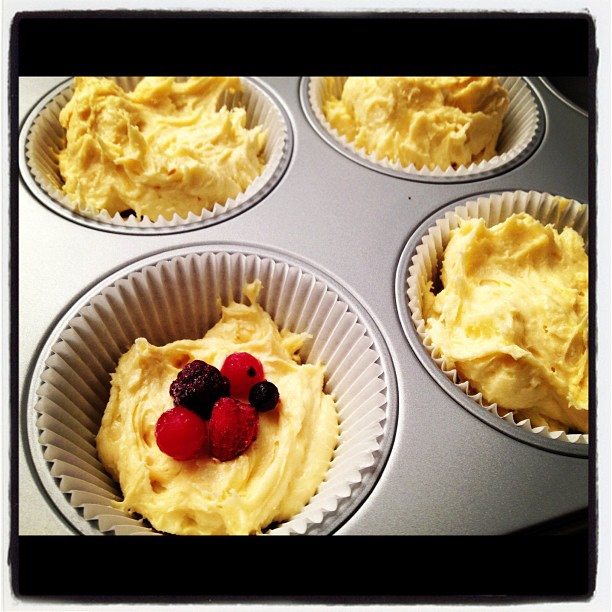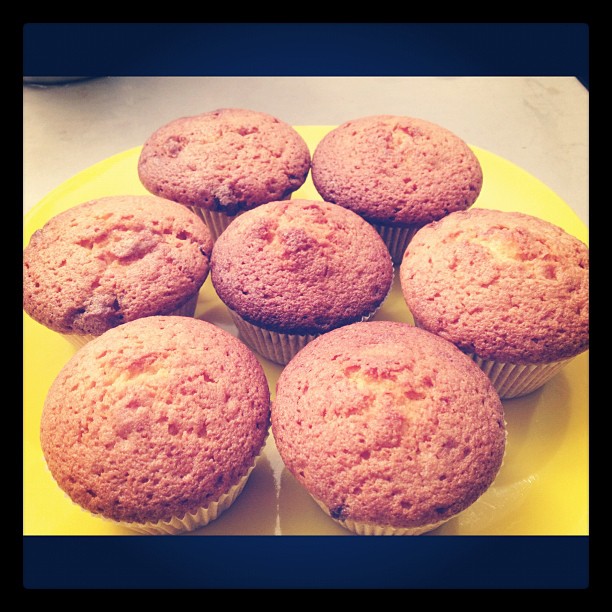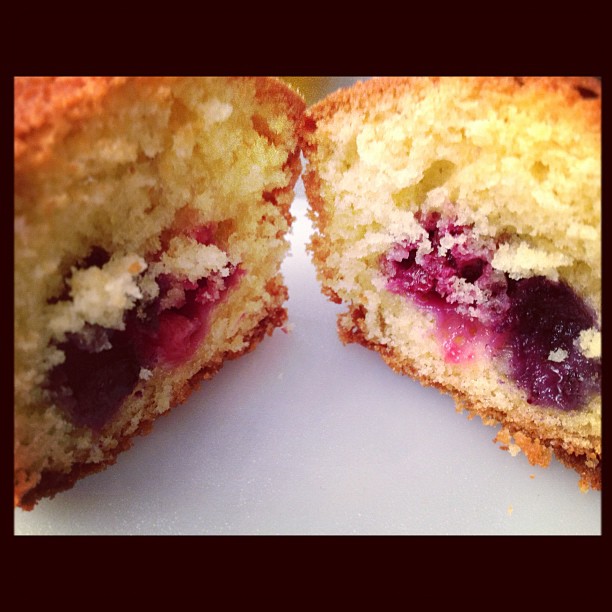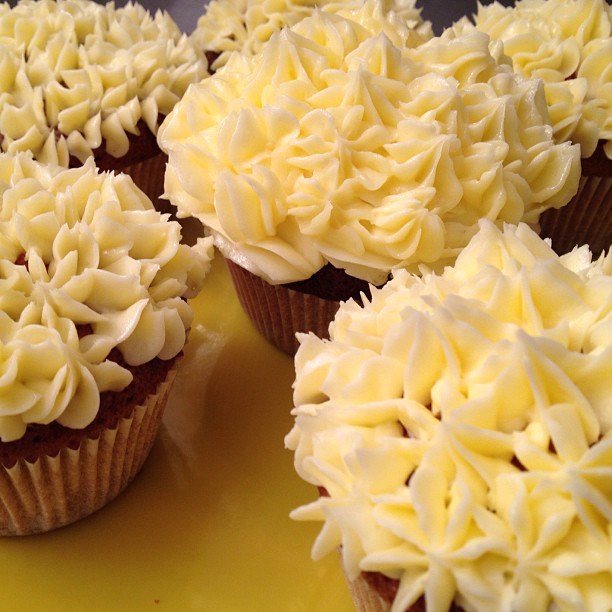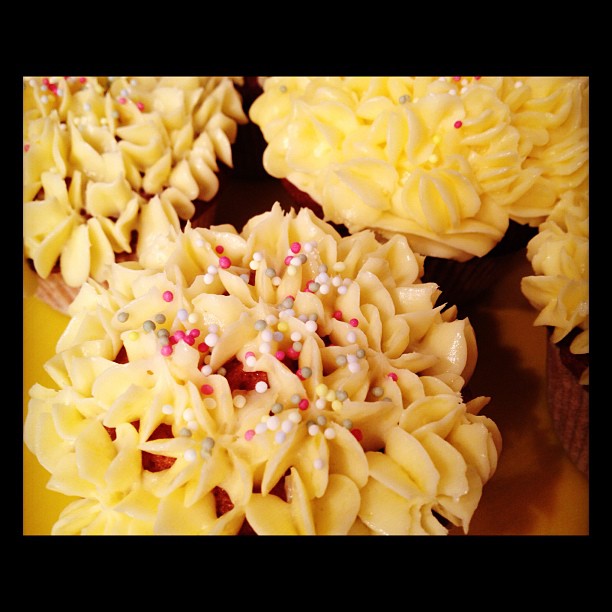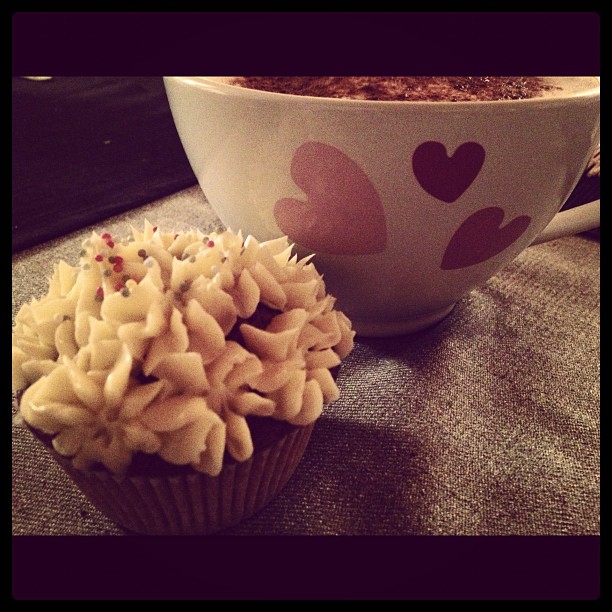 These quantities are also good for an 8″ round tin. So if you just want to use the butter sponge recipe for a lovely tea cake it works. If you aren't feeling up to it leave out the lemon rind and chocolate chips as well. It still turns out yum!